5 Sunglasses Trends You Should Not Miss To Try Out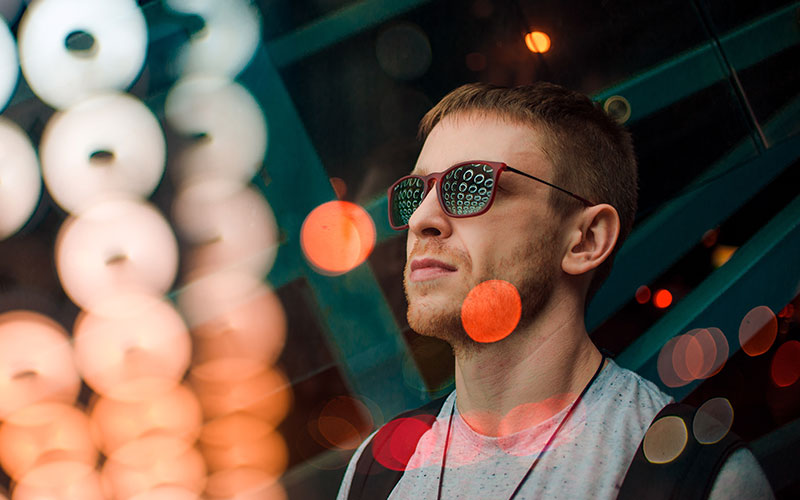 This season we will see new twists in the classic styles such as; Aviators, wayfarers, Browline, etc. It's Fun to try out new & different trends that perfectly fits your style and personality. Unfortunately, styling on a budget can be tricky or if you are the lucky one you might choose to buy sunglasses online. You can be sure of finding that desired pair of sunglasses online that too within your budget.
Let's check out our top trending collection of sunglasses that you must not miss out.
Classic Aviator Sunglasses :
Aviator Sunglasses are one of the most iconic sunglasses models in the world. This sunglasses style continues the journey of rejuvenating our style and personality like never before. To style, an aviator sunglasses don't require many efforts. You can easily achieve the desired look by choosing a classic aviator and then pairing them with clothes that suit your style.
Wayfarer Sunglasses :
Wayfarer sunglasses are one of the top-selling eyewear styles. They are lightweight in comparison to other eyewear styles, thus, they more comfortable and can be worn all day long. Wayfarer sunglasses are fashionable and keep the wearer updated with the trending fashion. These type of sunglasses can be worn for both formal and casual meeting or outings.
Cat-eye Sunglasses :
No wonder the vintage-inspired cat-eye sunglasses are an iconic fashion accessory & a long time favorite for any fashion-conscious women. It instantly brings out the "wow" factor from any outfit you put on. Cat-eye style sunglasses are the ultimate glamour accessory to add some retro style to any look. You can buy cat-eye sunglasses in various colors, patterns, and sizes.
D-Shaped Sunglasses :
D-shaped Sunglasses are once again vintage style inspired oversized rectangular sunglasses style will elevate your look and solidify your signature style. Its oversized shapes provide you with maximum UV rays protection. This oversized D-shaped Tortoiseshell Sunglasses is an excellent option to choose from if you wish to try out something different yet classy.
Round Sunglasses :
Round sunglasses are simple yet elegant, they can be used from casual to weekend parties. It is an interesting frame design, with a round lens and a stylish brow bar. The metal frame is sleek and modern yet gives you a vintage style look.
These are our top trending pair of sunglasses that you must try-out, to stay stylish and happy every time you style them up with your outfit. You can buy these frames from our website perfectglasses.co.uk
At Perfect Glasses UK, we offer collection from various popular brand namely, Marc Jacobs, Gucci, Fendi, Carrera, ESPRIT, Jimmy Choo, etc.