How to Choose the Right Colour for your Glasses?
Picking the Perfect Colour of Glasses for You!
Gone are the days when prescription glasses were a mere functional accessory, they are now an outrageous styling necessity. Everyone wants to gets their hands on the best pair of glasses to compliment their personality perfectly.
It's not that easy to Buy glasses online. The options in colours and shapes are humongous, not to mention the amazing discounts you can avail on latest designs. To help your glide through your selection at PerfectGlasses we have made an easy guide that you can keep handy when shopping online for the latest trends of eyewear.
Designer glasses can flatter your outfits only if you can get them match your skin tone, hair colour or lifestyle. Are you looking for something flashy for the cruise party, or an understated pair for work, or gorgeous styles to add drama to that little black dress?
1)Your Lifestyle:
You may want to done the trending mens or womens glasses online but do they fit effortlessly with your lifestyle?
Working Professionals: Classic shapes like rectangle, square or round in palettes like black, grey or tortoiseshell are the safe bet to be interacting with in business.
Students: Experiment with styles just like you do with your wardrobe! As a student you can have different pairs for different occasions and flaunt them around too! The John Lennon round for the geek chic or the oversized for the boho look! Rimless for the oh so serious, phew the list is endless!
Creative Minds: Add a hint of bold colour to conventional shapes, or pick out geometrical if you are the quirky kinds and let your eyes speak just like your creative soul does!
Diva Alert: Cat-eye, oversized, butterfly and D-shaped are the perfect picks for the celebrity inspired souls. Jacky or Audrey whats your pick going to be?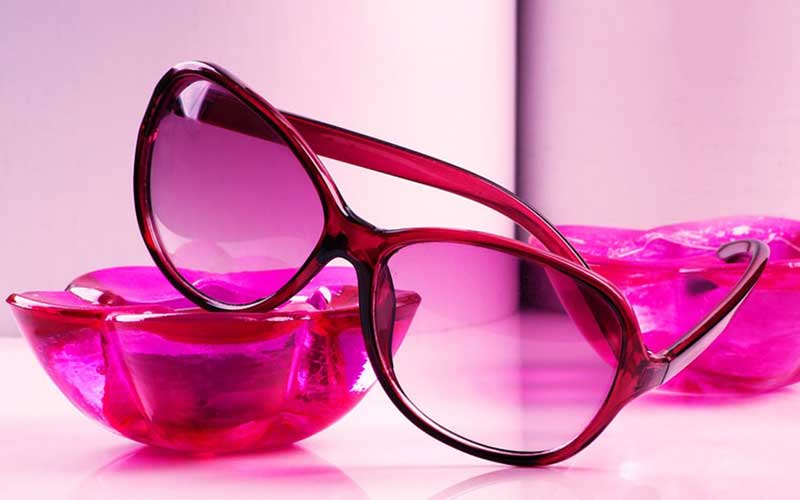 2)Skin Tone:
The womens or mens glasses online might be the most fashion forward but will they do justice to your skin tone?For people who like to match fashion to the T, here is a quick read on skin tones and the palette of frames that will work best for you:
Cooler Skin: If your skin has pink or blue undertones then you have cool skin. Avoid colours that wash out your skin tone and pick out silver, black, green, grey or clear.
Warmer Skin: If your skin reflects golden or bronze undertones the best frames are light tortoiseshell, gold, beige, yellow and orange.
3)Hair Colour:
Hair colour also has varying hues and tones, it's quite important that if you are checking your skin tone match you shouldn't miss out on your hair colour match!
Grey Hair: Pick out brighter colours like purple, burgundy or mauve to contradict the lighter shade.
Black: Stick to darker colours like black and tortoiseshell
Blonde: Pastels like pink, lilac, blue and brighter shades in the same
Red: Just like your hair go for bold colours and textures, just avoid red to blend in too much!
Brown: Earthy colours, wooden textures and grey tortoiseshell is your loyal companion.
All our glasses come at prices that you'll love! You can also buy prescription sunglasses online and customize the lenses to your preference by choosing the type, colour and gradient. If you are confused about how the frames will look on you, PerfectGlasses Virtual Mirror is here to your rescue!Just upload your close up picture and try on all the frames featured on our catalog virtually!
Perfect Glasses website is easy to navigate with simple filters to narrow your search by shape, colour, material, brand and size, as an added bonus you get free shipping across UK! So, what are you waiting for log online at Perfect Glasses and avail a flat 50% off on leading styles.