Best Sellers for April: Prescription Glasses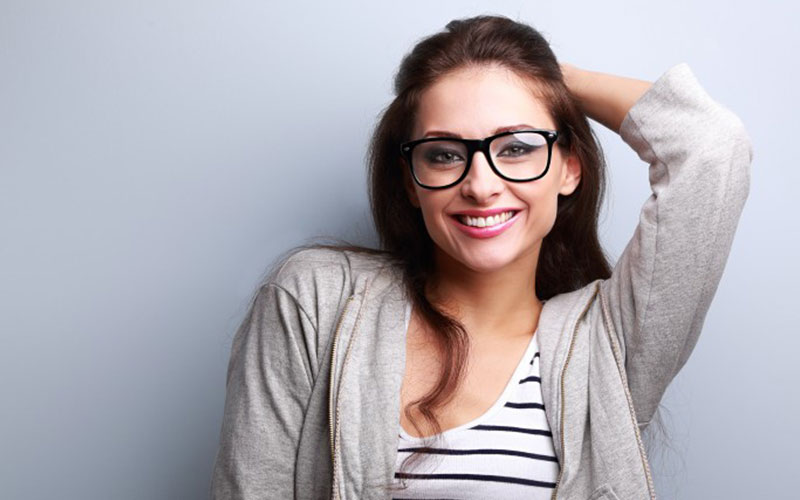 Prescription Glasses have become the new fashion statement and everyone seems to be wearing one.
Gone are the days when only prescription holders wore glasses and were labelled as the geek or the nerd. Nowadays you can stylishly complete your outfit with the right pair of glasses.
We no longer own just one pair but the modern times demands owning more than two!
Not just colours but experimental textures, shapes and designs are now decorating every opticians shelf and there are a multiple of options to choose from.
Glasses in themselves are an expensive buy and why shouldn't they be, they protect your eyes and correct your vision, both that garners your eyesight giving you vivid experiences.
Our April was the most diverse in terms of consumers picking prescription glasses, there wasn't just one style that dominated, but we saw a mix of a few.
Have a look at our April Top Sellers and make sure you pick the perfect one for yourself this season!
Black can never go out of style especially when it is teamed with red for the temple tips and metal horn rimmed accents to make it a classic pick for everyday.
Metal and Gold have been a vintage fury innovated in the modern era for its minimalistic nature and featherlight sense. The teardrop temple tips are an elegant finish.
Black upper rim with upswept accents, silver metal lower rim and acetate tortoise shell arms with a bejewelled temple is chic and creative for it comfortable versatility.
Oversized and Tortoise shell are an all time favourite for all occasions due to its shape that suits almost all faces and a texture that suits all skin tones effortlessly.
Animal textured cat-eye frames are an impeccable mix of fun and sophistication in a subtle black background accentuating the temples and rim.
Two tone is the new undefeated trend and these frames in brown woody texture with mesmerising clear transitioning into darker tortoise shell hue is captivating.
Colour lovers blue is the right tone this season especially when its textured, sleek and simple to style with.
Round glasses in marble tortoise shell in a darker shade with extended horn rims is classy and innovative.
Shop today for your bespoke pair and find your beloved designer glasses online at affordable prices.