Clear Glasses: A Fashion Necessity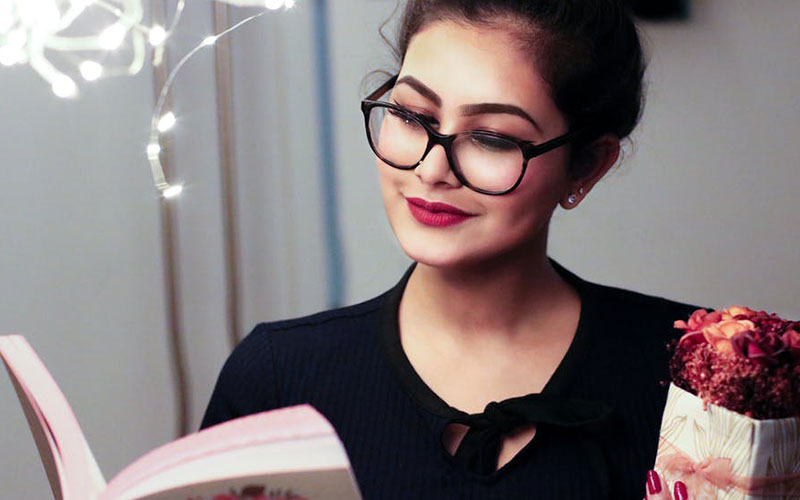 Eyeglasses have become the trendiest necessity today! With multiple textures, frame styles and colours to pick from, everyone is adding new designs to their optical wardrobe.
Earlier prescription glasses were deemed as nerdy or geeky but now everyone is sporting a pair to be in vogue.
Apart from prescriptions, people have started to care for their eyes by getting glasses to wear while they work on their computers or even while driving.
If you require reading glasses, then selecting a cool pair that still feels youthful is a must! Who said bifocals or multifocals can't have the air!
It is amazing how the right pair of glasses can bring out the best of your features and some can even change your look!
You have many outfits clobbered in that wardrobe, and each one could have its own matching pair of prescription glass! (wishful thinking!)
We dream of the grandeur and contemplate on splurging on several frames, especially with designer glasses that have become the must haves!
There are so many options and so many reasons that we are shopping for glasses online that selecting the right frame, both practical in cost and fashionable becomes confusing! Especially when you wear prescription glasses and need to done them everyday!
Well fret no more! There is one style that is elegant, light and in vogue, a style that you can't go wrong as your regular, that has made a massive comeback this season, and that is Clear Glasses.
Vintage in origin, but chic in style, Clear glasses are plain or mildly tinted that appear invisible from a distance, which makes them versatile to match and style with!
They are actually quite cool if you style them well whether in mens or womens glasses. They are bold and make the right statement, almost suiting any complexion or outfit.
Clear Glasses look best with lighter shades of clothes in big frames rather than sleek ones. You may choose not to make them your regulars since they stand out, unlike dark colours that go with everything, but they are a design to own.
They are however light, easy to carry in their plastic or acetate bodies that make them a good companion.
You can get Clear Glasses in different frame shapes from rectangle, round to cat-eye to suit your mood. Hop online at perfectglasses.co.uk and get your favourite pair dispatched within 24hrs!