6 Reasons Why Designer Sunglasses Make a Great Gift for Your Girlfriend!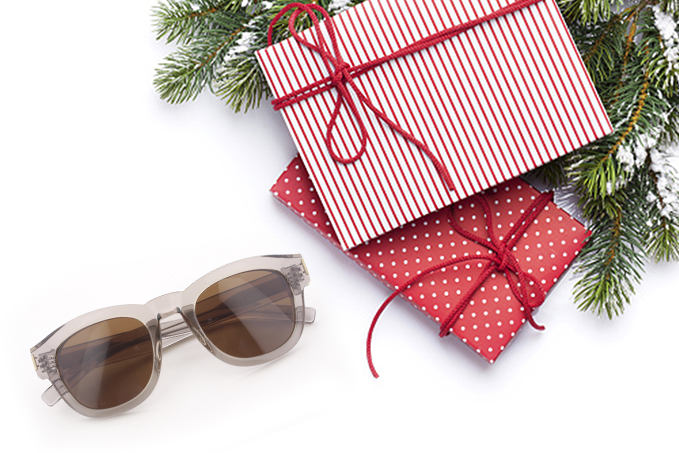 With the Holidays just around the corner, you must be gearing up for the gifting season. Gift selection can be pretty difficult - especially if it is for your lady love. You don't want to take a risk by choosing the wrong one, as you certainly aim at gifting to impress.

If you are tired of gifting the regular hackneyed gifts like perfumes, jewellery, handbags, clothes, makeup kits, etc. to your girlfriend or wife, consider gifting designer sunglasses. It is a welcome change from the mundane & cliched gifts that you end up giving to your partner every single year. Trust me a pair of luxury sunglasses will make your girl feel special and very much loved.

Perfect Glasses has 1000s of sunglasses & prescription glasses online to choose from. Hence, whether you opt for designer sunglasses or affordable ones, the premium quality finish & trend-on styles will definitely leave your loved one jumping with joy. One of the key reasons why gifting designer sunglasses from Perfect Glasses is fantastic because they are a luxurious gift sans the sticker shock.
So this Christmas, forget the good old 'predictable' gift options and surprise your loved one by gifting her designer sunglasses online. Here are few reasons which will help you understand how sunglasses make the best gift not just for your girlfriend or spouse but for all the ladies on your holiday list.

#1 Diamonds are a Girl's Best Friend & a Boy Friend's Worst Nightmare
Jewellery may be a good choice for gifting your girlfriend, however, it may prove to be seriously fatal for your bank balance.
Also, not all girls take an affinity to bling. Some girls may prefer practical gifts like watches, books, eyewear and perfumes instead. Many women today like gifts that can be used every single day.
If your girl loves to splurge on designer accessories rather than spending a huge amount on diamonds - gifting her designer sunglasses online at Perfect Glasses is an excellent choice for you! In fact, you will save thrice the cost if you buy designer sunglasses from Perfect Glasses. The smile on your girlfriend's face once she sees your thoughtfully handpicked sunglasses from her favourite designer's collection, will of course be priceless!!
#2 Nothing Seasonal About it - Rock Those Sunglasses Throughout the Year!
Sunglasses more often than not have an excellent utility value. It is an accessory that can be used throughout the year, irrespective of the weather conditions. Sunglasses are equally important in summer as their polarised versions are in winter. Given the harmful effects of UV rays on your vision, eye protection has become mandatory throughout the year and is not something that should be put on the back burner.
Also, you seriously don't have to worry if your sunglasses belong to the Fall 2016 or Summer 2017 collection. While there are girls who would like to follow eyewear trends right to the T, most of us prefer to wear sunglasses that accentuate our features and give us a 'hot look' irrespective of the season.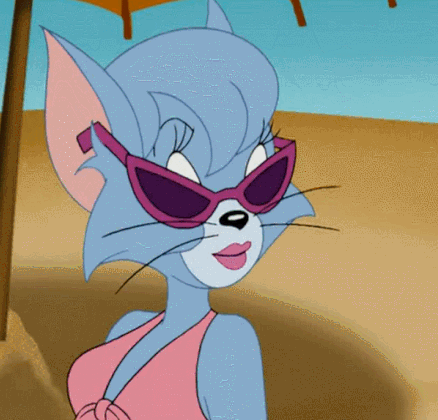 #3 Sunglasses Won't Drill a Hole in Your Pocket
Sunglasses are just the kind of luxury that is easily affordable. Unlike a piece of jewellery or expensive gadget that will most likely consume almost three months of your savings, gifting sunglasses is the one of the best options. We strongly recommend that you buy your sunglasses online, this will help you save a lot of money. Most online websites offering prescription glasses & Rx sunglasses, will have attractive offers on designer sunglasses during the Holidays. So, buying sunglasses online can help you curb the cost significantly.
Moreover, if you buy your prescription glasses & Rx sunglasses online in the UK from Perfect Glasses, you will most definitely get the best deal ever. With a Flat 50% off throughout the website, Perfect Glasses offers designer sunglasses & prescription sunglasses online at lowest prices in the UK. Buying your eyewear online from Perfect Glasses will ensure that you'll get 100% authentic & trendiest designer sunglasses at less than 50% of their cost in the high street stores.
#4 Sweep Your Girl Off Her Feet by Gifting Her Sunglasses from Her Favourite Brands
Given the plethora of designer eyewear brands available online, selecting the right brand for your girlfriend may seem like rocket science. But trust me, it's a cakewalk once you figure out which is her preferred designer of choice.
Want to grab the title of 'best boyfriend ever'? It's very easy! Just observe her carefully and you will know her favourite designer. For example, if you notice that she loves and owns a truck load of Marc Jacobs clothes, perfumes, watches, shoes, handbags, make up, etc. Great! Then gift her Marc Jacobs sunglasses! It is that simple!
You really don't have to rack your brains over which designer sunglasses will prove to be the best gift. Keeping a tab on her likes and dislikes, and gifting your girlfriend sunglasses from her favourite luxury brand will speak volumes about your genuine interest.
#5 You can Exchange the Sunglasses, if She Doesn't like Them!
If your fashionista wants to exchange the sunglasses for an eyewear of her own choice, worry not. With your every purchase, Perfect Glasses offers a '90 days no quibble guarantee'. This ensures that you can exchange your sunglasses, without any questions being asked.
This flexibility will allow you to select new sunglasses for your girlfriend, if she does not like your gift. With over 1000 sunglasses from designer brands like Gucci, Fendi, Fossil, Hugo Boss, Gant, Puma, Esprit, Lacoste, Guess, Dior, Marc Jacobs, Jimmy Choo, etc. to choose from, we'll surely spoil her for a choice.
#6 Show Her that You Care for Both - Her Eyes & Her Style
Love is definitely not just expressed by saying 'I love you' 200 times a day. When you show genuine care and warmth for your partner, she knows you love her more than anything else in this world. Gifting prescription sunglasses or Rx sunglasses is one way of expressing love for your partner by showing that you care as much for her vision, as you care for her good looks. Irrespective of the season, UV protection is essential for guarding our eyes against the harmful effects of UV rays. Hence, Rx sunglasses will prove to be a very stylish yet practical gift.
So, if your girlfriend has glasses, upload a photo of the prescription when you check out sunglasses from Perfect Glasses. Gifting prescription sunglasses is a very thoughtful gesture. It will speak volumes about your caring and loving nature. Trust me, we girlz swoon over a guys who knows how to treat us like a princess!


#7 You Can Design Your Own Sunglasses
You can rarely go wrong with sunglasses. Select from 1000s of saucy cat eye sunglasses, classy aviators, stylish wayfarers, trendy round sunglasses or oversized butterfly sunglasses at Perfect Glasses.
Thought this was the good news? Well here is the great news!
If you see a prescription glasses frame that you love and think that it will make an awesome pair of Rx sunglasses or fashion sunglasses, just select the tints and we will convert them into stylish sunnies for you. This will allow you to add your personal touch to the gift. Use your creativity, gift your girlfriend a pair of bespoke sunglasses specially designed by you. I am sure she will love it to the moon and back!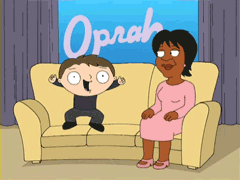 Tips for Selecting the Perfect Pair of Sunglasses for Your Girlfriend:
If you don't know her eyewear style, stick to the iconic aviators & wayfarers. You can never go wrong with these.
Keep an eye on her favourite colour. It will help. Black, brown and tortoiseshell colours are universally flattering and will compliment all her looks.
Also, raid her closet and check the designer bags and shoes she owns the most. This will help you choose her favourite pair of designer sunglasses.
Consider your girlfriend's face shape while selecting sunglasses for her. Upload a photo of your girl on the world-class 'virtual mirror' by Perfect Glasses and see for yourself, how the sunglasses will look on her. Try infinite number of styles before you select the right one for that gorgeous face!
Make sure your girlfriend's sunglasses fit her properly. You can try the 'frame fit' tool by Perfect Glasses to get the list of sunglasses that will fit her perfectly well.
Don't forget to buy coatings for your sunglasses. Get anti-reflective, scratch resistant, digital protection and UV 400 coatings for the sunglasses that you'll gift your girl!
Keep an eye on her favourite celeb's sunglasses. Gift her something similar and show her that you really care!
Sunglasses is a timeless gift, you can never go wrong with it! No matter which season it is, sunglasses can be worn throughout the year. Almost certainly your girlfriend will adore the sunglasses you selected for her. If you have a problem selecting a pair for her, just call our eyewear experts on 0203 287 3355, he/she will be able to suggest trendiest sunglasses which your girlfriend will absolutely love. So gift your bae an awesome pair of designer sunglasses online from Perfect Glasses and see that lovely face beam with joy!! Trust us, gift her designer sunglasses and you won't need a mistletoe for stealing kisses anymore!