Be a Trendsetter - Challenge the Eyewear Rules!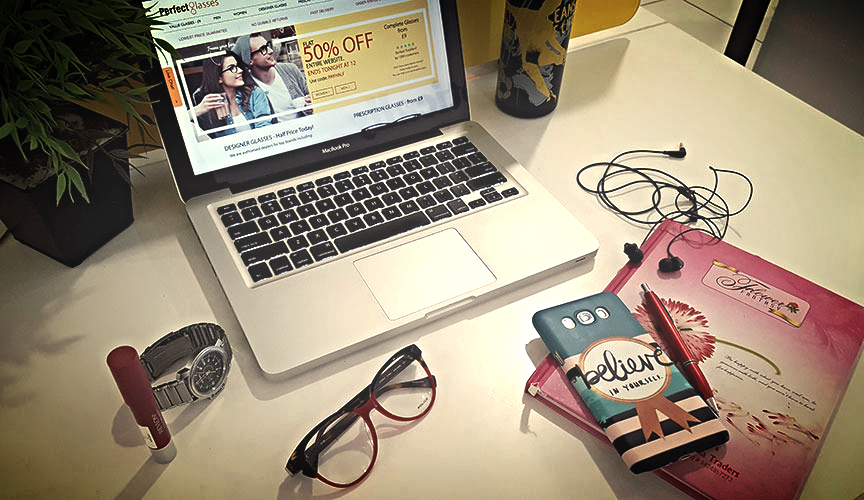 I owe a lot to Penelope - my bestie - actually my 'entire wardrobe'! She is the shining beacon of hope who is my ultimate stylist, especially because I often end up buying clothes and accessories that are either too OTT or too boring. Ever since I remember, she's been my 'fashion godmother' and has been responsible for my amazing style and for stopping me from committing fashion faux pas of epic proportions. The most recent one that I remember was wearing an all black outfit with black accessories for a double date, it was Penelope who said that Morticia from Addams Family would have worked a better look. (On an after thought, I agree.

) So my girl swapped my dainty black rhinestone necklace with a gold tone statement collar and made me (read: literally forced me) to wear my teal Jimmy Choos. The results were understated yet stunning, I didn't look like I was all dressed up for a funeral anymore. Yay.

So last year, there was also a time when I went through this whole gingham phase. If you saw me in skirts, pants, short, dresses - guess what? They were all gingham - in different colours! My gingham love got so serious that even my chihuahua - Sir Lancelot had a gingham collar too! (Hey, you are laughing your specs off, I'm serious babe

)
Okay, so my darling Penelope has saved my face on more than one occasions. For some reasons she has always been right. (How I hate her for this). Its as if she has by hearted every verse from the fashion Bible. No neon colours for the work, no flats for office, no naughty skirts on weekdays, no oversized junk jewellery at work and a big 'NO' to messy bun for end of the day staff get togethers. Her 'by the book' bang-on fashion choices make her look staid and completely 'lack' fun.
She does seem stuck up in a fashion zone so I was bent at proving my point. So when I got my opportunity to slightly spoil her curated sense of fashion - I made most of it :-) Penelope just got her prescription and was looking for glasses online. Since I am an authority on fashion eyewear - this was my time to rise & shine! I asked her to visit perfectglasses.co.uk to find a pair for her!
Penelope wanted to play it safe, she started asserting her beaten to death 'fashion rules'. She said, "I have a slightly rounded face, so I better stick to edgy frames with wayfarer or rectangular shapes. That's what 95% websites on the internet recommend. I want a pair that will accentuate my facial features and it better be good for I am going to wear it round the clock." I was stunned by her rigid thumb rules but I knew I had to get her to experiment - if not now then never.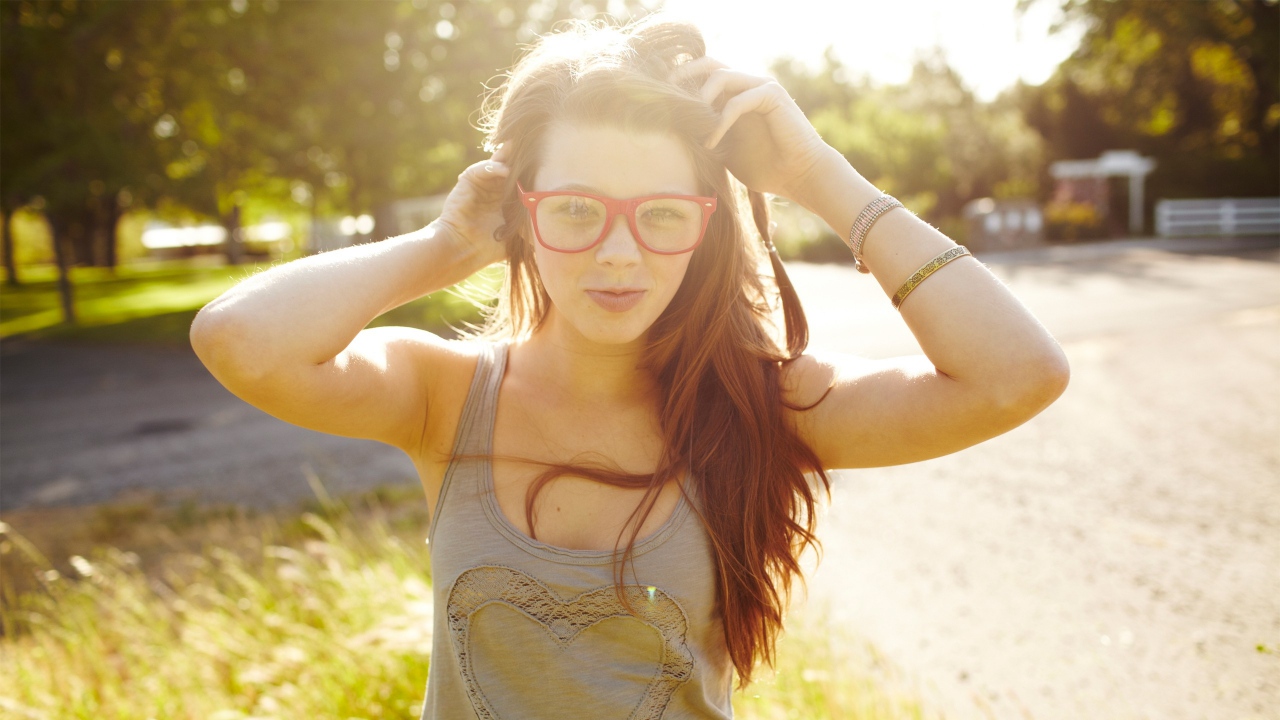 I told her, "Isn't fashion all about exploring your unique identity by experimenting with different styles?" She looked at me skeptically. "Are you telling me that thousands of experts are wrong and I risk my hard earned money on a pair that won't look half as good on me." I knew convincing her was going to be an uphill task. Pssst . Nevertheless, this was a war now!
"Look", I said. "I have always accepted your advice, so for once just hear me out." "Hmm, ok", Penelope added. "Challenge the eyewear rules and be a trendsetter! Forget the rules for once, round frames for angular faces and eyeglasses frames with clean cut lines for curvy faces, small specs for petite faces and oversize spectacles for oblong ones.", I asserted.
"Go on, I'm listening", she said. Gone are the days when you didn't know how a pair would look on you while ordering it online, so everyone wanted to play it safe. Have a look at Perfect Glasses, it has UK's best virtual mirror. Try on several pairs, who knows may be a pair of glasses out of bounds of your choicest shapes may suit you best.
"What if it's an impulsive buy and my love wanes off quickly? I don't want to bet my money & prescription on glasses that I am not too sure about." She was not ready to give in. "First of all, you can always return the pair if you don't heart it or you can always order new pairs given the fact that there are thousands of value glasses starting at just pound 9. You can also take your pick from designer glasses. You decide - as I see it you have nothing to lose!"
She thought for a moment, sat with her tablet and tried on different pairs on Perfect Glasses. By the end of the 30 minute 'eyewear marathon' we had 5 frames in the cart and guess what ? They were all in styles that were fun, trendy and colourful.
"Who are you, what have you done to my best friend?", - I asked her in sheer shock. "Well I am your same old Penelope but with a new vision.", she asserted beaming ear to ear. I knew I had driven my point home. She bought five different pairs to match all her outfits, including special whites ones for weekend cocktail parties.
Thank you girl! She hugged me. "Aww, of course when you need an eyewear expert just call me. 'No', she retorted. "When I need a fashion expert I will call you - because of you I'm outside my comfort zone today, and feeling fabulous and free! And yes I'm seeing clearly". Needless to say it just made my day!


P.S. The last time I spotted Penelope she was wearing a shocking pink shirt with a muted tone khaki trousers - to 'WORK'! She is now officially the fashionista at her workplace. And of course - she was proudly flaunting her amazing multi-coloured glasses from Perfect Glasses. She winked at me as we exchanged pleasantries and told me that she wants to go on a shopping spree for her vacation to Aruba - with ME! Finally!