Round Frame Glasses - Eyewear Fashion Comes Full Circle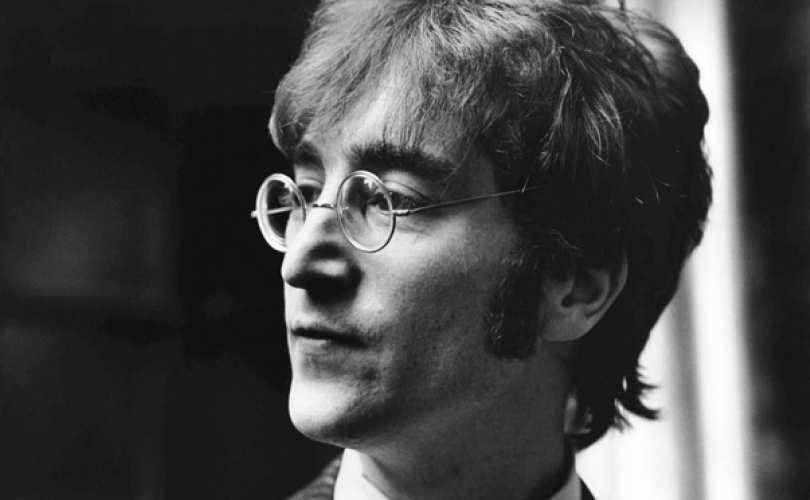 John Lennon Wearing Round Eyeglasses
Source image: https://www.lifesitenews.com/opinion/john-lennon-was-right-about-overpopulation
Round glasses is one iconic retro trend that will give your fashion quotient a progressive momentum.
If you are looking for a perfect pair of prescription glasses online that will put you ahead of the fashion curve, then you need to get a pair of round frame eyeglasses! Currently these John Lennon-esque, Steve Jobs and Harry Potter - like round glasses are trending internationally. While they first emerged on the fashion scene in the 1940s (championed by Audrey Hepburn) and made brief appearances in the 1960s and 1980s, they made a surprisingly grand comeback at the fag end of 2015.
Celebrities who have been spotted wearing these preppy glasses are Kendall Jenner, Olsen Twins, Miley Cyrus, Kristen Stewart, Ryan Gosling, Zooey Deschanel, Sienna Miller and Jerry Seinfeld. While many may think that these re-imagined retro glasses may be too quirky for their taste, they do exude an air of timeless style.
Round eyeglasses and sunglasses are available in different colours, sizes, shapes and materials with temple and frame variations. So it is advisable that you try on a few before you zero down on your favourite one. Perfectglasses.co.uk has UK's best virtual mirror, so you can actually see how a pair will look on your face, compare and then buy. Round frame lenses are often paired with interesting frames. Whether they are a round thin wired ones or thick acetate frames, they are very much reminiscent of the 80's disco era. You can also opt for semi-rimless or rimless titanium glasses, if you prefer a weight-less option.
Not only eyeglasses but you can also get yourself a pair of round shaped sunglasses which will most certainly accentuate your best facial features! Here is a modish pair of round shaped sunglasses with a cat eye frame.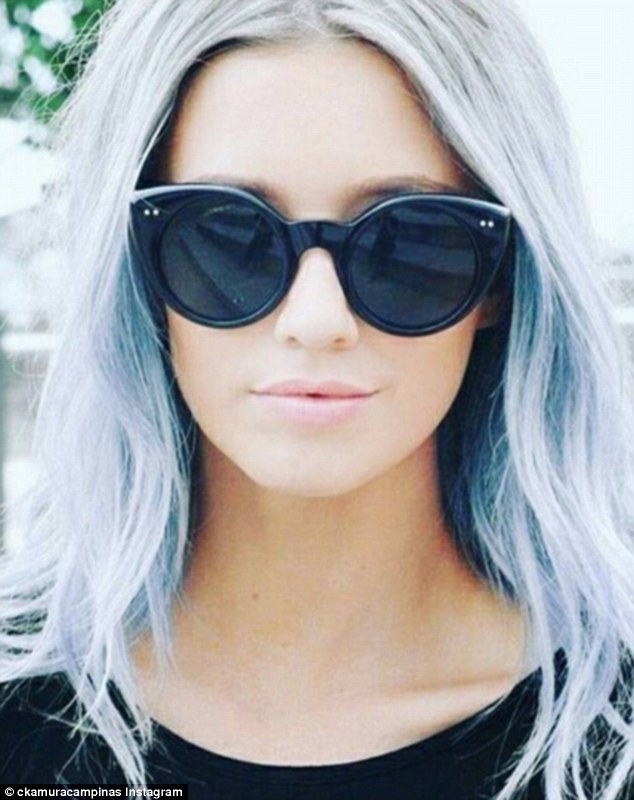 A Model Wearing Round Cat-Eyed Sunglasses
Source image: http://www.dailymail.co.uk/femail/article-3518339/Denim-hair-latest-trend-women-dye-hair-purple-blue-grey.html
You don't have to shell out a lot for a pair of perfect round eyeglasses; many options of trendy yet cheap glasses are easily available online. At Perfectglasses.co.uk, we bring you some of the best round glasses in the UK for both men and women, at affordable prices. Checkout some of the round eyeglass frames at PerfectGlasses.co.uk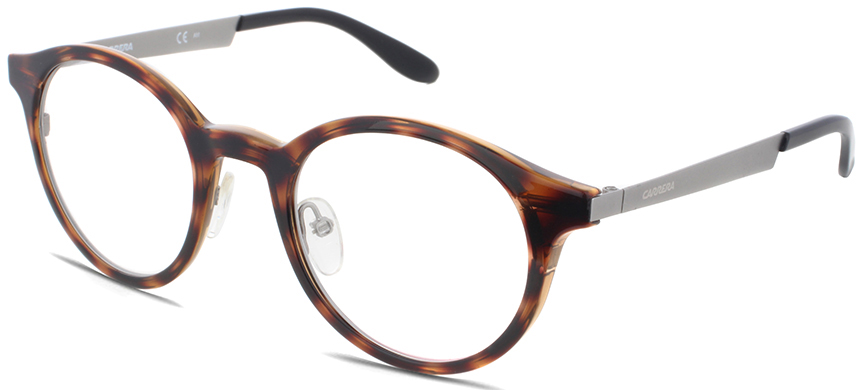 Carrera 5022v Ogc
These amazing Carrera eyeglasses are a perfect pair for you if you believe in the power of 'first impression'. They are bold and stylish tortoiseshell glasses that are sure to make a style statement. They have exact round frames with smooth acetate finish to rest comfortably on the bridge of your nose. The grey metallic temples will definitely accentuate your features.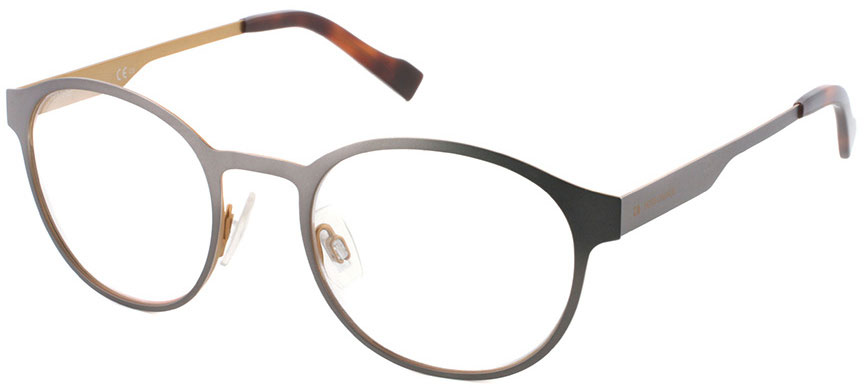 Boss Orange Bo 0166 Fmr
These stunning Boss Orange round eyeglasses are matte silver and brown-chrome in colour. The matte texture gives a polished and sophisticated look. They have the brand name embossed on the temples. They also have adjustable nose pads which will accord comfort to you.

Panjin
For those who believe in minimalism, Panjin is a pair of sharp-looking rimless eyeglasses. This pair of round glasses is excellent for a formal look and will definitely complement your work wear. The lenses are completely round in shape with metallic finish for the bridge and temples. Adjustable soft nose pads will ensure that they will not slip off your face.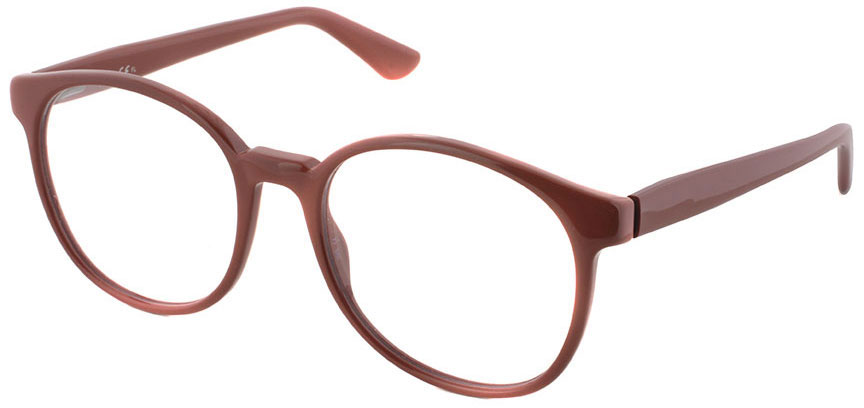 Oxydo Ox 534 8ih
If you do not want heavy frames and are looking for feather light round eyeglasses, go for these acetate ones. Oxydo is a pair of full-rimmed glasses with a brown glossy finish. This versatile chocolate brown frame is perfect for both work and play. These lightweight durable eyeglasses are sure to last a lifetime.
Although you may find round eyeglasses a bit kooky, they can look extremely flattering on you, if you style them right. Remember, the best way to put together a perfect look with these frames is to keep your outfit simple and let your glasses take all the attention.
Wearing round eyeglasses is certain to accentuate your facial features and will speak volumes for your eclectic taste in eyewear. So what's keeping you waiting? Be a trendsetter this autumn; inspire an eyewear trend among your friends and colleagues! Get your fashion forward round glasses from Perfectglasses.co.uk today!