Acetate & Metal: The New Age Combination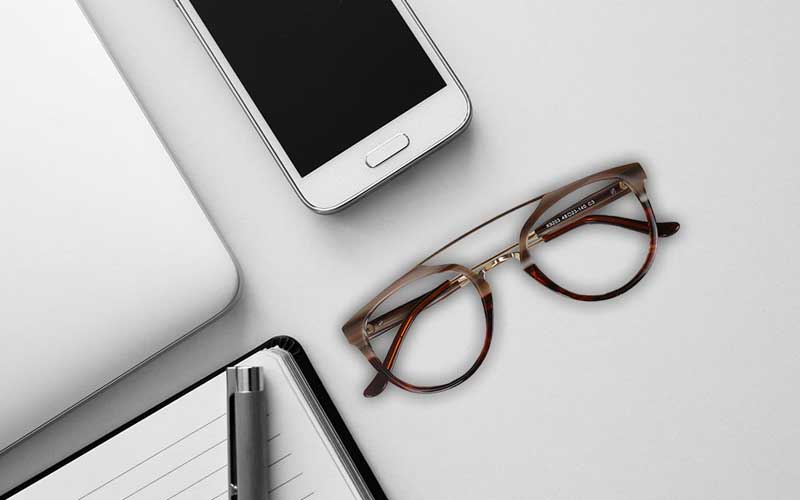 Prescription Glasses: New Innovative Designs to be Swooning Over!
Prescription Glasses are the fashion accessory to be owning even if you don't have a prescription. The Geek Chic look is the new talk of the town, and styling your eyes in these four eyed specimens is something that you shouldn't let escape you!
Not just to complete that outfit effortlessly but to protect your eyes from the digital strain too! Glasses are a must for all! They exude a matured yet cool look that comes so effortlessly.
Designers are of course taking a creating eyewear to a completely new level! With the innovative shapes, colours and patterns- anyone can drool over the celebrity inspired designs especially if you are shopping for designer glasses online!
There Oversized for the Boho Look, and Rimless titanium glasses for Official, Cat-eye for the fierce kitten and so many more!
The creativity doesn't just end at designs but also in use of materials, like the new age combination of acetate and metal that is creating quite a spur in womens and mens glasses collection.
There is no reason why you should be left behind of the fashion bandwagon! Here are cherry picked frames for you to own!
Blue is a timeless royal that accentuates any personality, couple that with white and you have sheer elegance in a pair, besides the acetate adds translucent grandeur!
Black will always remain a classic for its versatility, this retro inspired pair has geometrical lenses with a metal brow bar that draws instant attention!
The invisible menace leading fashion ramps, clear glasses so minimalist yet bold! Infuse that with a golden nose bridge and golden arms, it is quite an enchanting combination!
Gun Metal can be transparent too you know! Check out this see through acetate, with accents and hinges in gold showing off from the light frame, with twirled golden arms is so attractive!
Round glasses, encased in golden metal with black acetate outlines is so classy and unique, that everyone needs to own this masterpiece!
PerfectGlasses is your one stop bespoke solution to buy glasses online when it comes to spectacles or even prescription sunglasses because they not just give you affordability but also style and elegance!