Affordable Yet Stylish Prescription Glasses Below £99!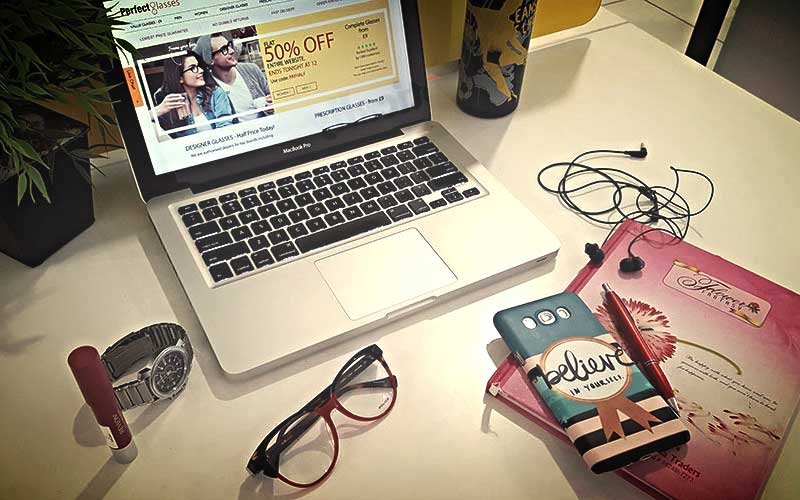 Designer Glasses Too Can Be Affordable At Perfect Glasses!
Getting the right pair of prescription glasses can be quite daunting in a store. The options can be confusing and the designer glasses too pricey to buy. You can find a cheap pair of glasses at a local convenience store but they won't guarantee you quality.
But why must you sacrifice style for affordability? Or even quality? Perfect Glasses is UK's leading online retailer to buy glasses online, that are trendy and cost-effective.
Gone are the days when one pair of glasses could keep you stylish, now having several pairs is required to style right for every occasion! So, it's time to get quality and affordable prescription glasses online at Perfect Glasses.
Every pair of designer glasses comes with 1.56 index lenses and an anti-glare coating, with no additional cost. You can also select from Kodak lenses, Ultra Thin Lenses and Wafer thin lenses for your prescription glasses at a fraction of cost than your optical retailer.
Add on the digital blue coat to protect your eyes against the harmful glare of your laptop, computer or tablet.
When you buy prescription sunglasses online at Perfect Glasses, you can customize the tint and colour of the prescription lenses too. You can select from 12 colour options and 4 gradients, like grey, blue, pink, purple and more.
Perfect Glasses also offers Polarized, Transition and Mirrored lenses for those who crave for personalizing their prescription sunglasses to their lifestyle.
To make finding your perfect pair of prescription glasses easily, PerfectGlasses has compiled for you a list of fresh designer glasses that we have just stocked up on!
Esprit: £68
Inject a dash of colour in your boring work wear with this sleek pair in Acetate by Esprit. The textured arms and the translucent frame is light on your nose and high on style.
Ted Baker: £99
Not just suits but Ted Baker makes really sharp eyewear too, like this brilliant Tortoiseshell in classic rectangle glasses. With a hint of wooden texture, this frame is quite modern with a retro inspiration.
Hugo Boss: £71
Everyone needs a pair of clubmasters! They are a solid choice for your elevating your fashion quotient. Like this pair in black, with sleek arms is sure to make some heads turn while you strut.
Lacoste: £71
Chunky glasses are hippie in nature but bold to style with. Check of this pair in black, with bright blue underlays on the rims and arms to add a little twist to your outfits.
Guess: £89
Guess is all chic with this crisp pair in round metal glasses. Round glasses are sure a vintage indulgence but this pair screams millennial necessities! Lightweight, minimalist and sophisticated this one is a sure buy for you fashion enthusiasts.
So, what are you waiting for? Shop for quality designer glasses on Perfect Glasses and explore a range of full rimmed, semi-rimmed and rimless glasses that won't break the bank!