Best party wear style of sunglasses collection by the PerfectGlasses UK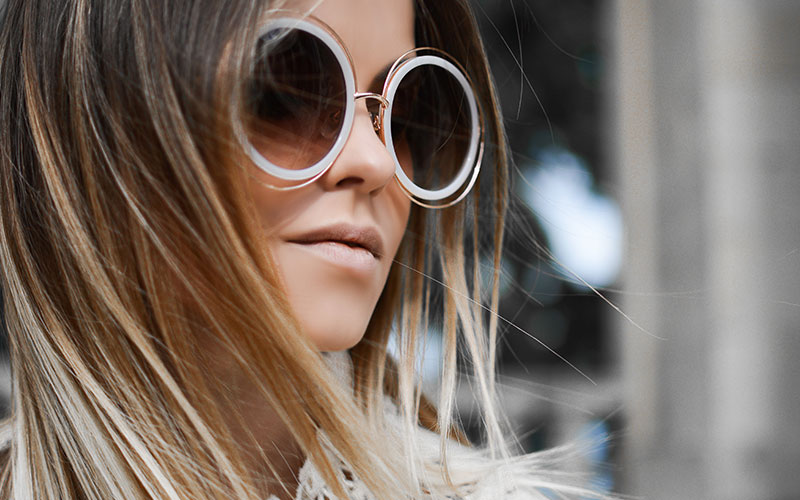 The new party eyewear collection 2018 is an explosion of colors an shapes. This style of sunglasses is combined with contemporary styling and a perfect mix of playful hues. Check out our newest collection of sunglasses collection that you can flaunt on parties or family functions.
Our latest pair collection of sunglasses are available in interesting shape, design, patterns, and colors. Our collection of branded sunglasses are inspired by a blend of different materials namely - metal and plastic. All the styles are easy-to-wear and perfectly reflect the latest fashion trends.
Fendi multicolor sunglasses is a perfect pair to style your party outfit and make you look stunning. The sunglasses frame is made in dual shade with a metal temple and plastic tips.
Cat-eye sunglasses are among the top list when you are looking for a glamorous pair of sunglasses style. Fendi has always come up with some of the most abstract styles of sunglasses. This style is a semi-rimmed frame that has a frame from the bottom and embellishment towards the hinge and uniquely designed plastic temples.
Oversized sunglasses are a promising style of sunglasses that suits almost all the style. The best way to style this look is to mismatch it. The full-rimmed rectangle sunglasses by Hugo Boss is made of plastic and offer maximum protection from the UV rays due to its oversized styled.
Hugo Boss is a popular brand for its finest collection of sunglasses are for women. Their collection has always been popular for their fine quality and interesting colors. This style of sunglasses is a perfect option if you wish to style your outfit in the most promising way.
Clubmaster or horn-rimmed sunglasses style is one of the admired styles of sunglasses, i.e., is classy yet study. This is an interesting style that can be confidently flaunted by both men and women. It is a half-rimmed plastic frame with a thin metal from the bottom of the frame. This frame is styled by Gucci to electrify your party look and style.
Wayfarer sunglasses by Fendi with subtle decoration on the lower half of the square frames. This pair of sunglasses has a metal temple and plastic tip.
We hope our list of party sunglasses will help you buy one for yourself. You can also get them converted into prescription sunglasses.