Dare to Be Different: Prescription Glasses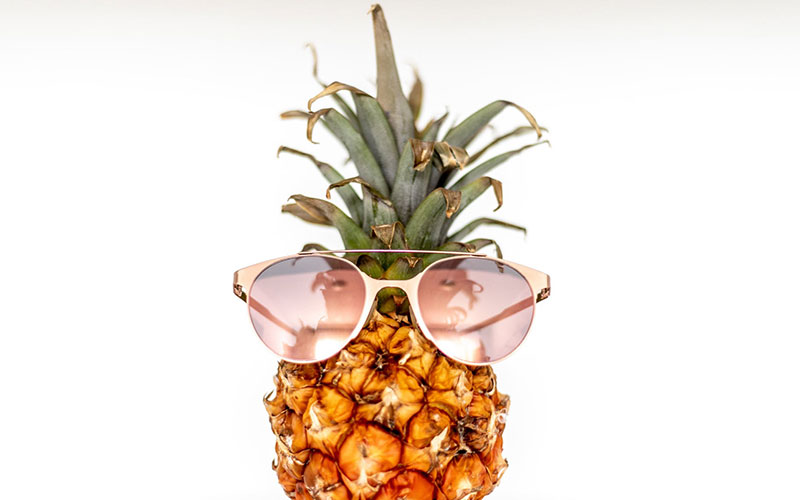 You are no more Miss Goody two shoes and your prescription glasses style should not reflect that either! Stop picking the same conventional shapes and give your regulars a much needed twist of frame style!
Not all fashion has evolved as the easiest one to adapt. Think of those skinny jeans that took over bell bottoms, who would have tried them then lest a few daring! Thats how all these quirky and fun styles come into the picture, to muse the most adventurous souls.
There is no reason why you shouldn't be a little bold now and then, you have definitely given that geometrical dress a try or tried an unusual cuisine!
DON'T STOP AT THE CLASSICS:
Neither have designers who have gone absolute gaga creating new frame shapes and textures that are bringing a more distinct character to prescription glasses. Even the timeless Aviators and Wayfarers have got a revamp and are being adapted into half rimmed, created in round or square lenses, using a acetate-metal material combination and many such designs.
OWN AT LEAST A PAIR MORE:
Don't stop at one pair of regular prescription glasses just like you wouldnt stop at one pair of denims. Get that one more pair to reflect your hidden chic or wacky self, use that as a spare or for those special occasions.
LEARN TO EXPERIMENT:
Our Virtual Try On feature lets you virtually try on all the frames featured on Perfect Glasses especially the ones you feel are a tad different, go for a fuschia or a grey tortoise shell, even the retro aviator style and more. See how they brace your eyes and display your uninhibited individuality!
DIFFERENT DOESN'T MEAN EXPENSIVE:
That Burberry Jacket sure costs a bomb or even that Givenchy perfume but designers are no more expensive when you shop for glasses online at PerfectGlasses. With over 36 designer labels they are UK's leading online retailers for affordable, genuine and trendy prescription glasses and sunglasses.
FRAMES THAT DARE YOU:
Known for styles that reflect your fashion forward needs, check out these top 5 trending styles that are sure to break the bar and make some eye catching statements, quite literally!
Two tone does not restrict you to just black and grey, go for a splash of colour with this brown, clear and black translucent frame.
Clear glasses sure make a creative wear but more so when teamed with grey tortoise shell arms to break the monochrome.
Brown and black infused frame with a Brow Bar, Metal Nose Bridge and Acetate Full rimmed Aviator inspired glasses are sure to make a wacky companion!
Maroon didn't seem so sexy till it had a textured brown temple detail to give these simple frames a twist!
Black remains your favourite, then go for this rectangle pair with a transparent outline to innovate your regulars.
Shop online today and dare to be different in these trendy mens and womens glasses online, that will sure uplift your optical wardrobe!