How To Select The Right Prescription Sunglasses?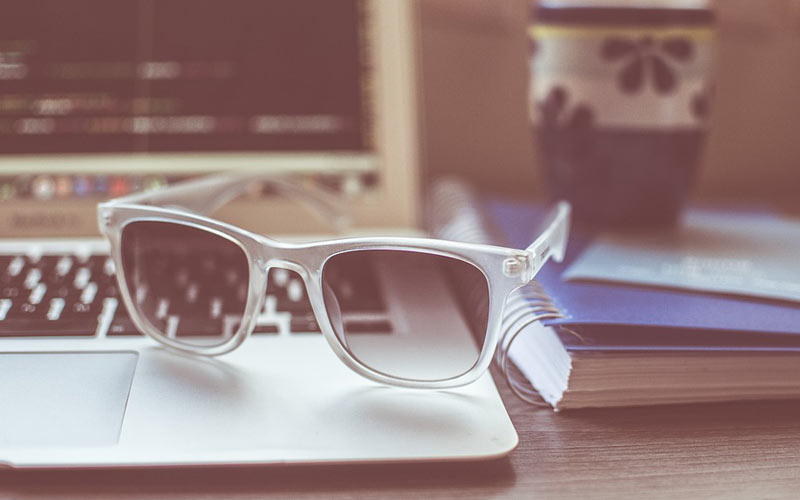 Prescription Sunglasses: Get The Right Pair
Sunglasses are the undeniable fashion essentials of a trendy wardrobe. They not just protect your eyes but style your personality.
Everyone has at least one pair of sunglasses to flaunt. With the growing awareness of harmful radiation, it becomes even more of a necessity.
It's even better when there are prescription sunglasses which saves you the hassle of switching between two of glasses.
When there are so many options to choose from, in the variety of textures, colours and shapes in women's glasses uk and men's glasses we get baffled just wanting to get that perfect pair of sunglasses.
Perfect Glasses has compiled for you and easy to go to guide when selecting the right prescription sunglasses:
Shape:
The shape of glasses is utmost important as it must compliment your face type. If you have a round face and go for round glasses, that's a complete no-no! Similarly, if you have a strong jawline and go for wide rectangles you are committing a fashion faux pas: Here's a quick run through of face shapes for you when selecting the right shape when you buy glasses online uk.
Round: Square
Oval: Cat-eye
Heart: Wayfarers
Square: Aviators
Pear: Clubmaster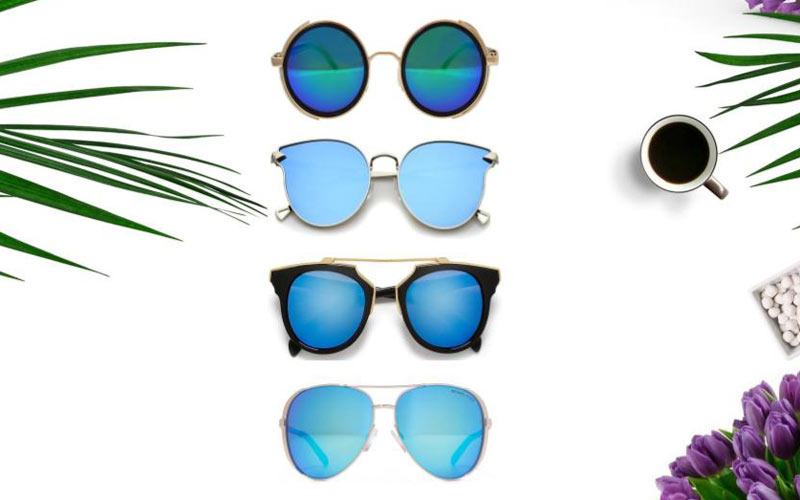 Colour:
The colour of your inexpensive glasses online frames must match your skin tone.
Warm Tone: If your skin reflects of yellow, bronze or brown then pastels may not be your best bet, neither will black or white. Instead pick tortoiseshell, brown, gold or beige.
Cool Tone: If your skin reflects pink or blue undertones pick colours that don't subdue your complexion and pick dark tortoiseshell, olive green, mauve, purple, multicoloured glasses frames or pink.
Tint:
You can choose from a variety of tints and gradient for your designer glasses at Perfect Glasses Just like you choose the colour for your skin tone, you can compliment the right tint and gradient. You can also select a mirror coating or reflectors as an alternative, or go for the brown, grey and black tints.
Material:
Metal and acetate are the two leading materials. You can choose acetate for it can withstand the rough wear and tear, especially if you are a beach person, otherwise, you get broader rims that accentuate your face. Metal rims are timeless but are often thin rimmed. If you are a metal fan, you can pick a combination of both to give you the desired oomph.
Lifestyle:
Go for transition lenses, if you want your lens to adjust to your indoor-outdoor switches. Or Polaroid if you like fishing and golfing. If you are sporty, go for thick-rimmed wayfarers that cover maximum vision periphery. If you are a fashionista, you can pick the pastel-tinted rounds or geometrical to strut in style.
Now that you know how you must make the right pick of prescription sunglasses hop online to Perfect Glasses and get your prescription sunglasses online.