How to Style Oversized Glasses and What are they?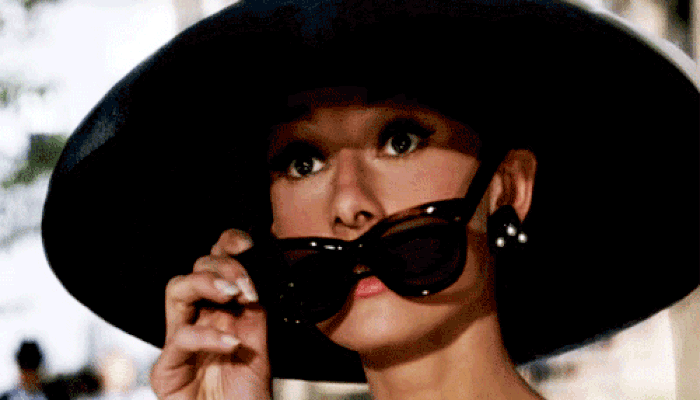 Sunglasses and Prescription Glasses have become a trending fashion accessory. They are not just worn for vision correction or sun protection but actually styled in different ways.
Fashion Sunglasses came into picture in the 1950's when Aviators were launched for the Army Air Corps and soon were donned by celebrities thus letting to its adaptation into consumer life.
With evolution in fashion, eyewear has also evolved with its shapes, colours and textures with a lot of retro styles making a comeback with a modern touch.
One of the styles that has made a huge entry into eyewear fashion is oversized glasses.
They are versatile, easy to style and everyone can get a pair that will suit them.
Memory Alert: Remember Audrey Hepburn wearing oversized butterfly glasses in Breakfast at Tiffany's
What are Oversized Glasses?
They are wide framed glasses that cover the maximum area around the eye in a broad, bold fashion, something that catches attention first.
What must they not do?
The right pair will not touch your cheeks, or move up or around when you smile. Remember oversized glasses are fashion and not to be inconvenient to wear. They must not cover your eyebrows or be wider than your face.
How to Style Them?
They can be styled with almost any outfit be it at work or for a party, that's the beauty of them. Do make sure though to pick them as per your face shape to get the fashion quo right!
Square Face: Round, Aviators

Round Face: Square, Rectangle or Cat-eye

Oval Face: Any Style
Our top selling frames for you to pick from:
Sunglasses
You can get your prescription glazed into your favourite Sunglasses. So don't be left behind when it comes to styling your optical wardrobe,
Prescription Glasses :
Your regulars must be in vogue and bring out the fashionista in you regardless of the occasion. Look cool at work or brunch, or even when you go grocery shopping!
Oversized glasses are here to stay and you must definitely get a pair in full rimmed or semi rimmed in materials of acetate or metal that muses your mood. Hop online on perfectglasses.co.uk and use the ''Try on'' feature to find the "your kinda'' pair!