Sunglasses at Sixteen: Dont go wrong with your First!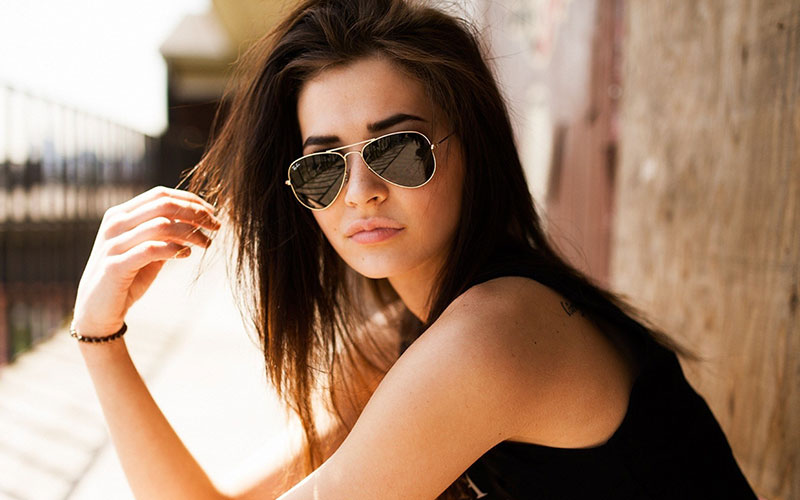 Hello Girls! You are leaving teenage behind and moving into womanhood! Not that you aren't already grown up but this age beckons taking up a job, moving out of home and starting university!
The world is yours and you are spirited to take over it all. You have followed fashion magazines religiously and dreamt of donning many outfits and accessories. You wardrobe is waiting for your plunge into the land of designer labels!
You are planning your weekend getaways, sophomore parties and thinking if you would be a part of a frat! Well either ways, you need to look upto the mark and that perhaps means revamping your wardrobe.
You wonder if you could pull off that deep V plunge in a bottle green dress, or carry a tote, or even get your hair the desired ombre.
You have walked past designer stores, and the mannequins have called out to you often, awaiting your purchase!
You have also accompanied your parents to spectacle stores and stared at the array of sunglasses on display!
Have you wondered how that swanky cat-eye would look? Or Can the geeky full rimmed glasses suit your new found personality?
When all you endless dreams are cascading your thoughts, what brings to back to BANG reality is the humongous price of these designer labels!
Poof! There goes your designer dream at the sight of that price tag!
How many months of savings would that Fendi Bag, or Burberry Jacket or even the Jimmy Choo stilettos will take, perhaps make you break your beloved piggy banks!
Maybe you owning all those classy designer products may take a while by yourself, but have you thought of getting that chic look with an amazing pair of designer sunglasses?
Be it Mila Kunis's girl next door look or Lady Gaga's quirky pair, having sunglasses is a must in every wardrobe! Not just to battle sunlight on the beach, but for covering those hungover eyes indoors!
And why not start checking off that dream list with your own designer sunglasses at affordable prices at perfectglasses.co.uk. We house labels like Gucci, Fendi, Marc Jacobs, Polaroid, Oxydo, Jimmy Choo and many more.
Don't fret prescription glass holders, get your prescription glazed into your favourite designer pair and flaunt your prescription sunglasses without worry with us!
With our Try On feature next to every featured frame, you can upload your close-up picture and see how the various womens glasses compliment your personality before you make that beloved purchase!
For your journey to be one memorable one into the land of labels, we at Perfect Glasses have compiled a list of the must have prescription sunglasses in your wardrobe that will make an excellent companion to your age, keeping that youthful yet knowing nonchalance alive.
1) Lacoste's Cat-eye texture in red and black is the perfect young, bold yet elegant look to done you teens
2) Oxydo's classic black, thick cat-eye frames are the never go wrong regulars
3) Marc Jacobs, glitter grey wide Cat-eye and embellished arms give the hint of class and quirk
4) Carerra's Tortoise shell is an all time favourite pick in round glasses for the innocence
5) Jimmy Choo's Blue acetate square look can suit any outfit and the hint of royal on arms brings out the fun with style
6) Weldon's Floral Blast in half rimmed frame is fit for the diva in you
7) Hugo Boss Orange's faint blue with Floral arms is a subtle style statement for fashionistas!