The Many Shades of Jorgio: Prescription Sunglasses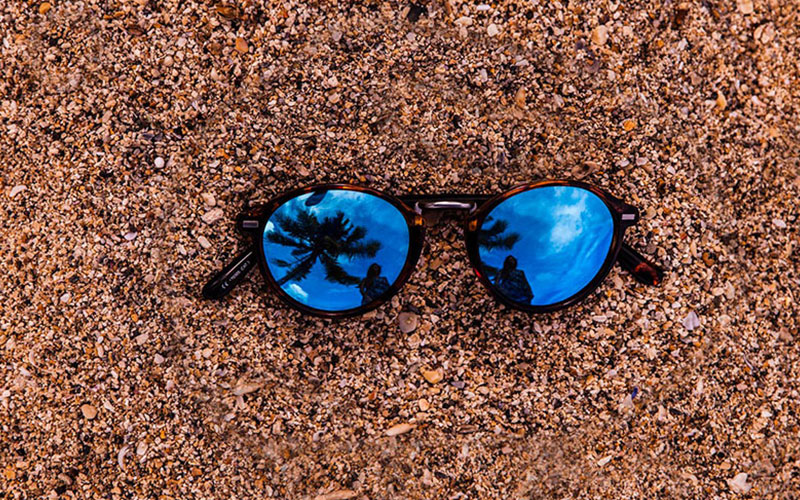 Whether you are at the basking at the beach, camping at the lakeside or trekking away in the mountains, prescription sunglasses are one stylish accessory that you won't do without!
And why must you? They protect your eyes while giving you an upbeat sense of cool! Finding that perfect pair of designer glasses is no easy task especially when there are so many frame styles to choose from.
Your beloveds need to be unique and reflect your personality, just like the Jorgio Collection of Sunglasses that is here to impress! Their designs are versatile to compliment any face type, with shapes that make you stand class apart.
Chic lightweight acetate frames in distinct square and round glasses reflecting retro sensibilities with sleek metal inlays and brow detail that make them an irresistible collection to be owning.
Jorgios distinct shapes in the combination of acetate and metal is bold yet sophisticated. You can style them well with any outfit, be it work, brunch, a get together or at barbeque!
Check out their top trending styles that will give you some serious fashion goals!
Blue is so royal especially when teamed with a metal brow bar is exceptionally sexy! This one's sure to make heads turn!
Acetate infused in golden metal arms and outlays is just a spectacular display of creativity. This one's sure to add zest to your wardrobe.
Tortoise shell will always be a classic texture, and when its teamed with angled frames with wide arms it can make any girl swoon!
Half rimmed and round- who knew would create a spur! Well urban and distinct, the chunky upper rim attracts some serious attention!
Dare to wear these unique clubmasters that are bold and ferocious. Coupled with golden accents on the temples makes this frame a classy companion.
Love the swanky frames but wondering how they will look on you? Experience our brilliantly engineered Virtual Try On feature that lets you see how all the glasses online featured on our catalog suit your face virtually. All you need to upload is your close up portrait!
Shopping for the hottest prescription sunglasses is not only easy at Perfect Glasses but affordable and trustworthy, with a 100% satisfaction guarantee on every purchase, Perfect Glasses is your one stop solution for impeccable eyewear online.