Top Selling Women's Sunglasses by Jimmy Choo @ PerfectGlasses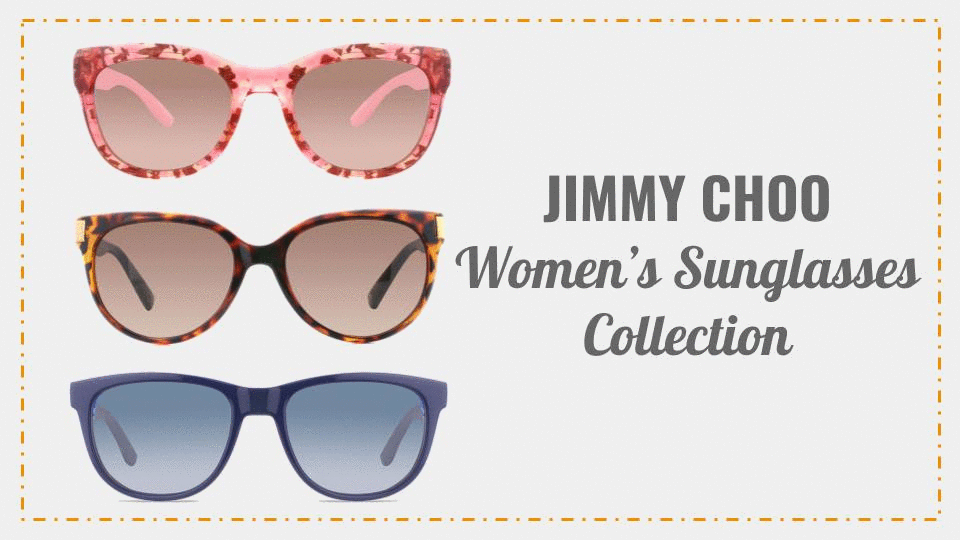 Jimmy Choo is an iconic brand for various fashion accessories. The brand has the legacy of creating luxurious accessories for all those glamorous people. Jimmy Choo's sunglasses collection will add a unique charm to your wardrobe. The bold frames and unique designs give each pair of sunglasses that edgy look that you need to style your outfit. You can also get these stylish eyewear by Jimmy Choo converted into prescription sunglasses. The latest collection of Jimmy Choo at PerfectGlasses UK is full of drama and larger than lifestyles.
Read on for a closer look at Jimmy Choo's range of sunglasses.
Jimmy Choo Sophia/S DSLN6 Crystal and Aqua Green Women's Sunglasses made of Acetate. This one is an oversized cat-eye frame with curved nose bridge. The sunglasses give you a glamorous look by featuring silver tone and crystal embellishment on the top bar. The dark grey shaded lenses, and the signature logo in the temples makes the shades more appealing.
Brown acetate Jimmy Choo 'Keira Fpaha' sunglasses is a retro style square frame with dark tinted lenses and straight leopard print arms with angled tips. The horned frame adds a little edge to your urban and modern look.
Jimmy Choo 'Erin Eyfjd' is a full-rimmed cat-eye sunglasses made of lightweight & durable acetate plastic. Jimmy Choo features a vintage style elegant tortoiseshell frame. The metal temple has engraved details and logo.
Jimmy Choo 'Ola I4jnq' sunglasses is an easy to wear style eyewear accessory. This oversized frames is glamorous yet versatile, designed in lightweight acetate and finished with a subtle embellishment and logo on the temples.
Jimmy Choo 'Nuria W13g4' is a full-rimmed modern and a colorful pair of sunglasses that adds a splash of summer collection to your wardrobe. The oversized frame is glamorous and designed in lightweight acetate and finished with a logo on the arms.
Explore our full collection from the new Jimmy Choo Sunglasses at Perfectglasses UK.