World Sunglasses Day: A tribute to Classics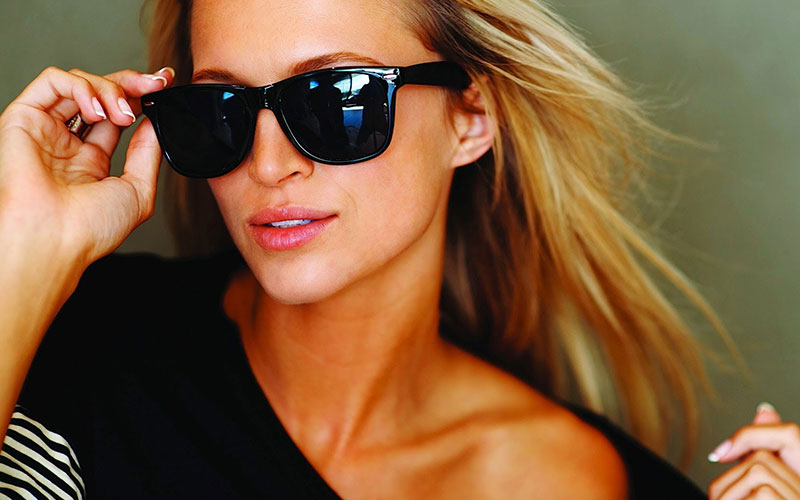 Sunglasses have come a long way, at least from the 1800's were topaz crystals were used by a Chinese Emperor to magnify a bull fight!
Since, then glasses innovated from crystals onto glass, and stone and thread to acetate for the arms. The bulky frames soon became minimalistic inspirations reflecting urban touches.
The shapes of cat-eye, geometrical, square and round were soon in various sizes to suit different face types, and yes understanding face types and skin tones became crucial to getting that right pair of prescription glasses!
However, when the Army Air force requested for their optical friends to come up with a design that would support pilots vision while flying high altitudes during warfare, little did they know that the teardrop Aviators with descending gradient would become the most popular pair of sunglasses.
Celebrities seem to love this thin metal style, who wouldn't remember Tom Cruise in his sexy look! Aviators flocked retail stores and everyone seemed to be wanting one pair, well everyone feels so even today.
1960's introduced the new plastic moulding technology, and sunglasses that were made in metal since their inception soon were exploring flexibility of using plastic, it was easily tempered and took take shapes just as easy.
That's what gave birth to the classic Wayfarers, the style that was the next crusader after Aviators to flock optical wardrobes. The easy rectangle, was versatile and still is to suit all face types and the broad rims made it a style statement of the 70s.
Then of course came the famous John Lennon round glasses, that were an immediate hit amongst all for its innovative feel and look, it was so different from the usual sunglasses. End of 70s saw a fast decline in the sale of Wayfarers, until RayBan paid a huge sum for celebrity endorsements and ensured every famous celebrity wore their wayfarer style.
Soon, Madonna, Michael Jackson, Corey Hart and Tom Cruise were wearing only wayfarers on their red carpets, premiers and outdoors. Paparazzi had this style make a sweet comeback.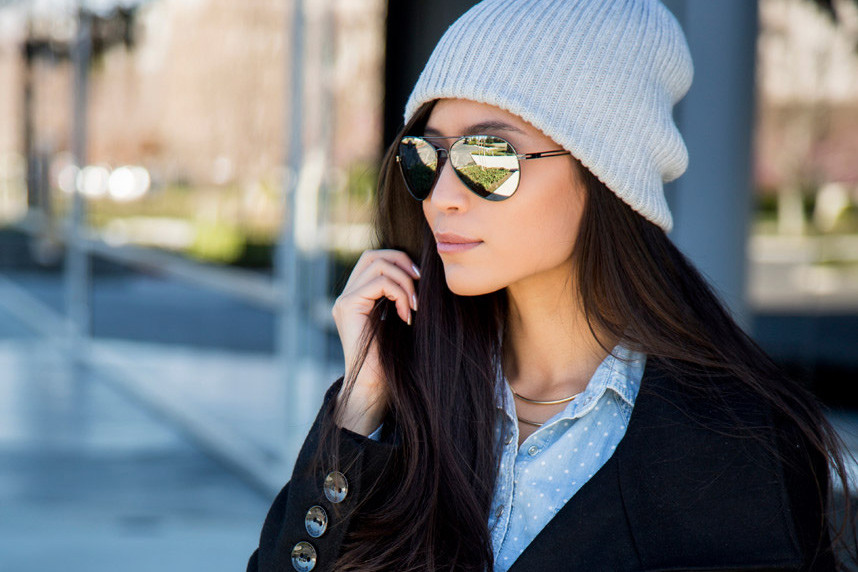 Now, Aviators and Wayfarers are the classic retro designs to be styled by every fashionista. They have modern sensibilities and designs that will remain all time favourites. We at Perfectglasses believe that these shapes are here to stay, and classics will never fade.
Check out our trending collection, we are UK's leading designer websites for buying branded, affordable and trustworthy eyeglasses and sunglasses. You can virtually try on all the frames just by uploading your close up picture, with our exciting Virtual Try On feature! See how the ones you like look on you and make that right purchase!
Every prescription sunglass that you choose can be customized to your need, depending on the type of lens, the coating and the tint that you need? Are you looking for mirrored? Or just a brown gradient?
Say you have been using a brown tint for as long as you remember, maybe you could go for a grey mirrored this time eh but keep the same frame?Surprised! Choose to get new lenses and renew your old sunglasses by our Reglaze Glasses service. Just send us your old or damaged pair and we will happily replace the lenses with the modification you want!
With over 30 designer labels like Gucci, Jimmy Choo, Carrera, Fendi, Hugo Boss, Polaroid and many more Perfectglasses.co.uk is your one stop solution to shop for classic styled prescription sunglasses online.