Cat- Eye or Brow Bar : Which and Why!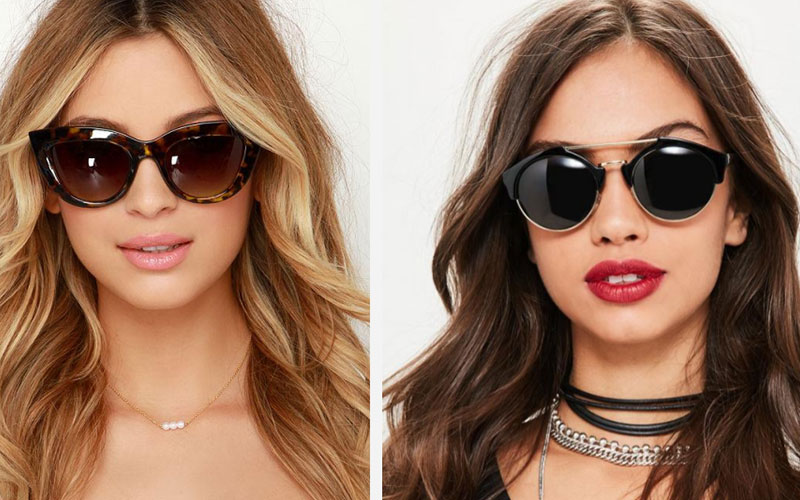 Sunglasses are the utmost necessity in our wardrobe and we want to look our best in the trending styles of the season.
The phrase "Sunglasses to Sunshine" has changed to "Sunglasses to Fashion"!
Everyone is accessorizing their outfits with prescription sunglasses!
With various shapes, styles and textures you wish to own more than a pair especially when they are the chic designer ones!
With classic frames like aviators and wayfarers the all time favourite for your regulars, you wonder how the trending geometrical, cat-eye and brow line glasses would compliment you!
You have seen Rihanna effortlessly carrying the round shape and the cat-eye and Jake Gyllenhaal in rectangular wide and aviators, and you want to try those latest trends in eyewear fashion immediately!
It's amazing how just the right pair of sunglasses can bring out the best of your features, persona and style!
When deciding between the two top contenders in trendy eyewear today, let us help you narrow your search in perfect vogue!
Cat-Eye Sunglasses
What they Are?
They have tapered edges in upswept angles that inspire from the eyes of cats. It is amazing how versatile these can be for the feline touch in you.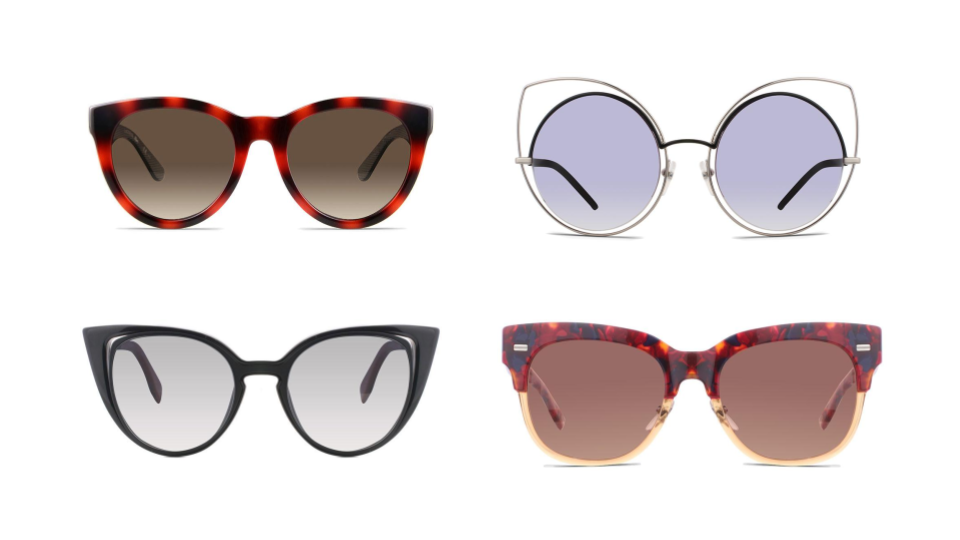 There are many variations of cat-eye based on how deep the sweeping angle is.
They also have come in various frame shapes and embellishments on the accents.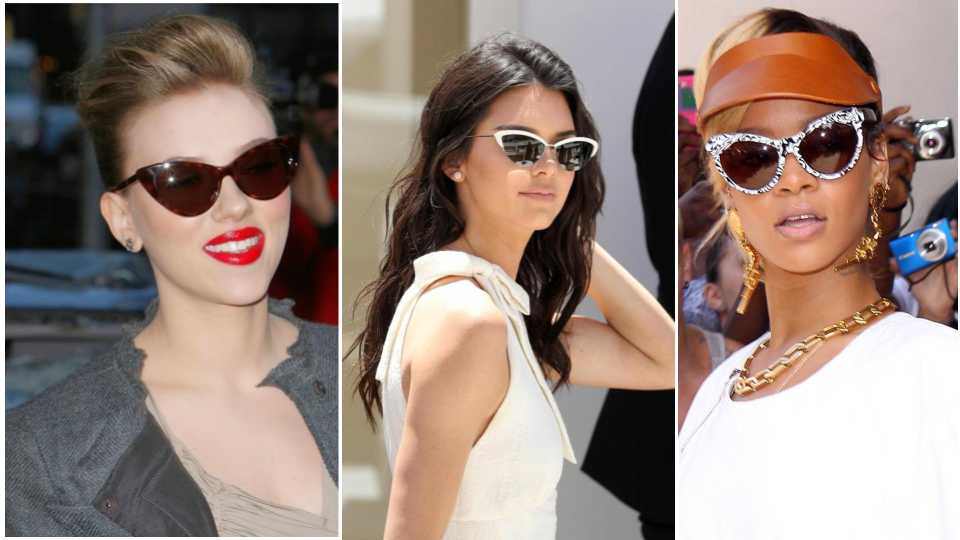 Whom they Suit?
Cat-eye sunglasses perfectly suit Square, Heart and Oval Shape Faces.
Brow-Line Sunglasses
What they Are?
The recent trend to catch on is the brow line sunglasses. These have a top bar placed on the bridge of the lenses.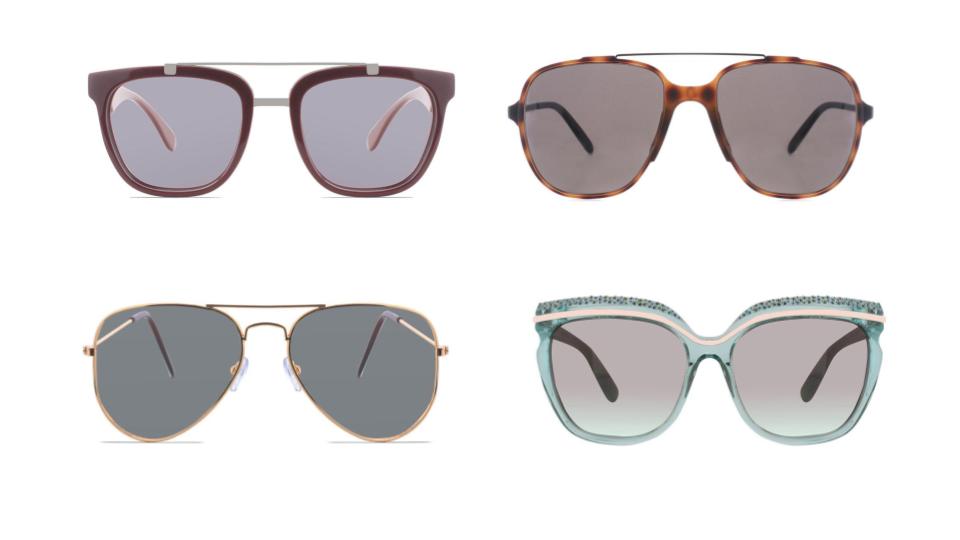 History!
The brow bar came into picture in 1936 when Bausch & Lomb was asked to modify the original Aviators for a sturdier and comfortable make. Previous brow bars were made of leather or rubber and their purpose was absorbing sweat making it easier for Army Air Pilots to fly.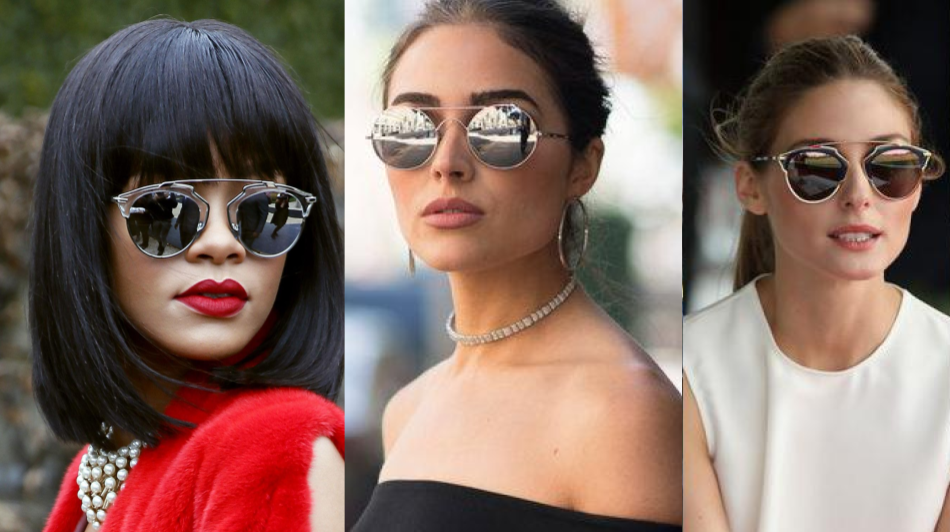 Whom they Suit?
The Brow Bar Aviator sunglasses perfectly suit Oval and Square Face shapes
The Round Style in brow bar perfectly suits Square Face Shape
Dont miss out on the latest trends by wondering which style will match your taste without burning a hole in your pocket! Hop on to perfectglasses.co.uk and shop for your favourite Cat-Eye or Brow Bar Sunglasses and up your optical wardrobe!